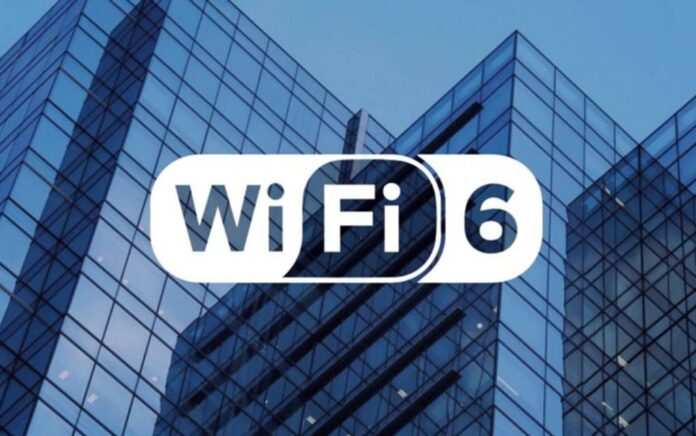 Today we will talk about the main advantages and disadvantages of the sixth generation of wireless networks – WiFi 6.
WiFi 6 is the latest Wi-Fi wireless LAN standard. As with 5G, many users are wondering if they should switch to the latest technology right now, or should they wait?
If you still firmly decided to move, then there are many things that are important to know. Below we will discuss everything related to the latest Wi-Fi standard.
What is WiFi 6?
WiFi 6, also called 802.11ax, is the latest WiFi standard that is faster and more efficient. It contains many improvements over the previous 802.11ac standard, now called WiFi 5. First of all, we are talking about minimizing congestion.
Wi-Fi 6 uses MU-MIMO (multiple antennas), which allows multiple users to connect and access the network at the same time. Also of note is the Orthogonal Frequency Multiplexing (OFDMA) mode, which improves the spectral efficiency and hence the network efficiency. And finally, we have adaptive beamforming technology, which significantly improves signal quality and range.
These technologies won't greatly improve your home WiFi, but they are definitely suitable for public wireless networks. The WiFi Alliance lists shops, residences, transportation hubs, and stadiums as ideal "clients" for WiFi 6.
The latest standard also provides faster speeds, with a maximum theoretical bandwidth of 9.6Gbps compared to WiFi 5's 3.5Gbps. We also note improved security thanks to the WPA3 standard – the likelihood that your WiFi password will be hacked is significantly reduced.
Should you upgrade?
You have probably noticed that all the latest and greatest devices (smartphones, tablets, etc.) support WiFi 6. So, the question arises – if devices support the latest standard, should you upgrade your network to WiFi Six?
First of all, it is important to answer the following question – do you need WiFi 6 at all? If you are quite happy with your current WiFi, then you can not even think about switching to the latest standard.
Most users are satisfied with the high speed of the Internet connection even with WiFi 5.
Of course, in addition to speed, WiFi 6 boasts many other benefits. First of all, it is worth noting the introduction of the concept of that same "smart home".
If you have a lot of devices connected to WiFi, and many of them have a "smart" prefix, then it is worth upgrading to WiFi 6. But it is important to make sure that most, if not all, of these devices support the latest standard, otherwise devices simply will not be able to take advantage of all the delights of the network.
In addition, the new standard is good if you are creating a new Wi-Fi network, and not updating the old one.
It is also worth remembering that WiFi 6 is a new standard, so routers and other equipment will cost significantly more than WiFi 5.
What do I need to transition from WiFi 5 to WiFi 6?
First you need to make sure that your internet connection is fast enough.
Therefore, you will need a new router with WiFi 6 support, such as Asus ROG Strix GS-AX5400, TP-Link Archer AX73, Netgear Orbi or TP-Link Archer AX11000. If you want to upgrade a network located in a larger area (for example, in a large house), we recommend that you pay attention to the mesh system.
A mesh network (mesh) consists of several Wi-Fi devices distributed over the territory of a certain object for better coverage. Wi-Fi 6 is simply the ideal standard for this type of network.
Regardless of your choice, make sure the router/mesh device is positioned to maximize connection speed.
All this, of course, assuming that you have devices that support WiFi 6. Many new phones, laptops, tablets and other electronics support the standard, but not all.
If we talk about older devices, then they are probably limited to WiFi 5 or even WiFi 4, so they will not be able to take advantage of WiFi 6.
The latter is backwards compatible – it supports even older devices without any problems.