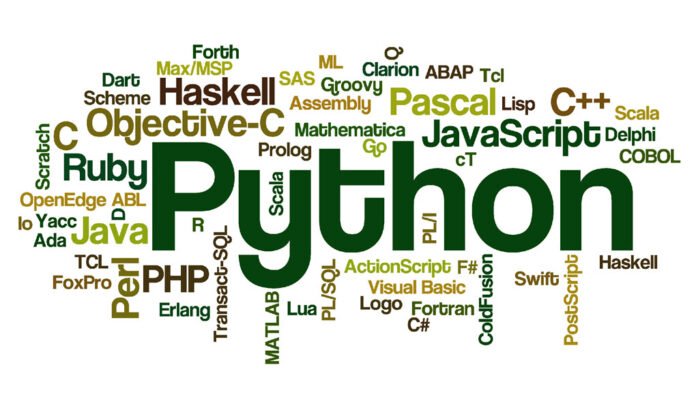 Deciding which programming language to choose to learn at the beginning of your career as a programmer or for the prospect of increasing your current earnings in IT? Maybe it's time to became Python Developer? Python would be the perfect choice. And why the choice should fall on "python" is told by the teachers of the Udemy educational platform.
Let's analyze what directions you can choose, the advantages of the language, how much a Python developer gets and how to become such a specialist.
So why Python?
Today there are about 600 programming languages. Which one to choose? Preferably one that is easy to learn and in demand in the IT industry. It also guarantees you a high salary. That language is Python.
Python Perspectives: Digital Products
Standing on the threshold of a high-tech segment, many novice programmers do not fully understand what they will have to do in the future. Maybe you are planning to do one thing, like writing apps for the App Store. But there is no guarantee that you will not be carried away by the flow, which is characteristic of this dynamic IT environment, somewhere into the programming of "smart houses" or robots. It turns out that you need to learn a universal language that will come in handy wherever you find it interesting to work.
With Python, you can code literally anything:
applications – mobile and desktop;
games with 2D and 3D graphics (for example, Civilization, Battlefield, World of Tanks);
any sites – landings, one-pagers, aggregators;
social networks;
programs for all kinds of devices – from drones to mixers.
Prospects for the use of Python: Artificial Intelligence
Is Python the language of the future? Definitely, when it comes to AI (artificial intelligence). So, today, $ 1.5 trillion is the value of the global market for IoT (Internet of Things) and artificial intelligence, according to the report "IDC's 2020 Global IoT Semi-Annual Spending Guide". Many experts believe that in 2040, artificial intelligence will dominate the daily life of mankind. And it is you, as a Python developer, who will be able to personally control the digitization of our reality.
Autonomous cars, virtual assistants, bots or advisors such as Siri, Alice or Google Assistant, smart homes, robotics – Python programmers are simply indispensable in creating all the tools of the future (and even the present). The importance of artificial intelligence and machine learning is growing. Someone has to code it all. Therefore, the demand for such specialists is growing every year.
Python Application Perspectives: Finance
This programming language is actively used by software developers, as well as internal analytical departments of such branches of the financial industry as:
banks );
insurance companies;
investment funds and private investments;
brokerage houses (trading and risk management);
Benefits of Python
In addition to the extreme versatility, thanks to which you can always earn a piece of bread and more, the Python programming language has other important advantages:
a huge number of libraries, frameworks and ready-made modules for Python programmers are available on the network: Django, PySide, PyQt and Flask;
Python is efficient (it uses much less memory than C/C++) and can process large amounts of data well, so it will come in handy when working with Big Data and Data Science, as well as in cybersecurity and business intelligence (Business Intelligence).
How Much Does a Python Developer Earn?
Financial crisis? No, you haven't! Today, in the US, Python programmers earn the highest earnings of all the "IT" specializations – about $ 120,000 a year. In 2021, over 74,000 job postings for Python developers for remote work in US companies were posted.